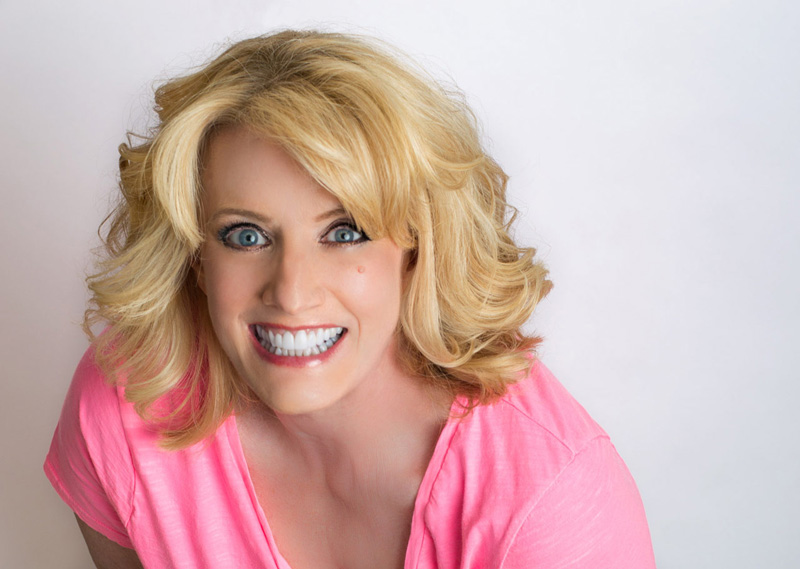 Originally published by Chesco Times on April 9, 2015.
Local music venues packed with exciting acts
By Denny Dyroff, Staff Writer, The Times
Saturday night's headliner Suzanne Westenhoefer is an openly-gay standup comedian. Like Weir, she is startlingly candid — "Did she really say that?" candid.
"I was living in Fort Lee (NJ) and working as a bartender at a gay bar," said Westenhoefer, during a phone interview Tuesday evening from her home in Los Angeles.
"People told me — you should do standup. So, I decided to be an openly-gay comedian. I entered a contest in 1990 and won $25. That was my start. At the time, there were only four other openly-gay comedians and they were all doing it for gay audiences.
"I started making a living as a comic in 1992 and I was working straight clubs. That was the exciting, weird thing. I did it because I thought it would be wild — and it was."
Westenhoefer became the first openly lesbian comic ever to appear on television in 1991 on an episode of Sally Jesse Raphael entitled "Breaking the Lesbian Stereotype…Lesbians Who Don't Look Like Lesbians."
"That was in a time when audiences on the show were standing up and hollering hostile stuff," said Westenhoefer. "It was very different then. She introduced me as a lesbian standup comedian and that sort of opened up the whole thing. After that I started doing a lot of festivals — music festivals and pride festivals."
Ironically, Westenhoefer grew up in a very conservative society. She went to grade school and high school in Columbia, a Lancaster County town most known for its Clock Museum, and then attended Clarion State College.
"Playing Phoenixville is like a hometown show almost," said Westenhoefer. "My family is still in Lancaster County and they'll all be coming to the show — my mom, my stepdad and my gay sister.
"I usually do a 75-minute show. I do the show that the audience wants. I always do an hour. If they're into it, I'll go 90 minutes. I tend to do stories. If something happens that day, it will probably get mentioned.
"A lot of my show depends on the vibe and the day. This is my third time to play the Colonial Theatre. I love Phoenixville. It's a super-cool town."
Video (family-friendly) for Suzanne Westenhoefer – https://www.youtube.com/watch?feature=player_embedded&v=R0Pw0Fsa5M4.