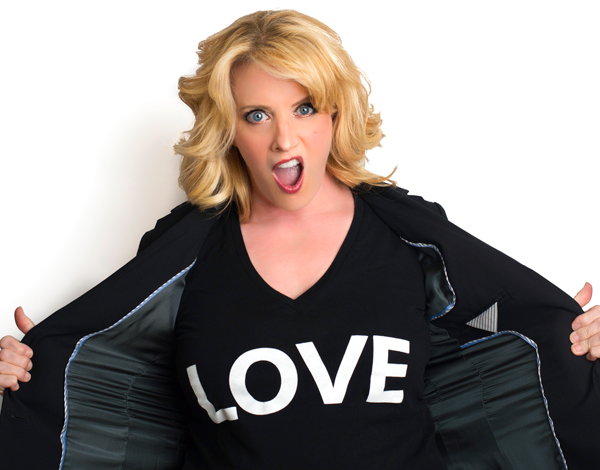 Originally Published by Out in Jersey on 4/29/16
Written by J. L. Gaynor
As New Jersey gets ready to celebrate its 25th Pride this year, a familiar face will be headlining on the festival's main stage. Comedian Suzanne Westenhoefer, the first Pride's emcee, returns to help celebrate this milestone celebration.
"When I hosted the first New Jersey Pride in 1991, I'd not been doing stand up even a year. New Jersey has always been the step-sister to New York's Pride and all of a sudden someone said, 'This is BS, set up our own pride with a big rally in Asbury Park!' It was so phenomenal."
Suzanne WestenhoefferWestenhoefer, then a resident of Ridgefield Park and a bartender at Houlihan's, began her comic career in late 1990 with open mic nights in New York.
"I was like, 'I'm not going to do stand up unless I can do it queer' and people were saying, 'If you do that, you'll only perform in gay clubs,'" she said. "I wanted to be gay in straight clubs, so I just went and did it anyway. I didn't care if it worked, I just did it. I had no idea. When I first started, 90 percent of what got me up the first six months to a year was activism. I wanted to change the world."
"Ultimately, one guy who was a stand up in New York told me I should go for it. I was like, 'What am I going to do? If I'm gay, they won't let me come back.' The guy said, 'So big deal, you won't get another bartending job.'"
Audiences don't get the same show twice with Westenhoefer, who doesn't script her stand up. "Back in the day, I used to tape the shows and then I'd listen to them and write down things I said that were funny or try to remember so when I did the next show, I'd say it again. It's how I started doing it. Then it just became easier to remember what worked and I didn't have to write it down. Basically, it feels like I'm just telling the truth and that while I'm doing it, I'm trying to keep your attention and make you laugh. It just feels very natural.
"One of the things I love most about live performing is that we have something where the audience goes with it. You can't do that with a Broadway show or a web series but that live performance moment, we have those things that will never be repeated. Those once-in-a-lifetime moments that we all got to share, but it will never happen again, and I love that. It's fun, too. It can be a word, like 'despair' and it will never be funny again. It was that moment, that audience, it was us and that's it. I try to keep my shows fresh for that, I try not to do too much material that I've done before or I try to mix up how I'm telling it if it's a story I really like. It won't be the same show if you come back every year. You have to figure if they've made the effort to come out and see your live performance, if they've made the effort to get in the car, get a babysitter, drive an hour to two hours, spend money for the tickets, you have to make it extremely worthwhile for them. I actually feel that when I do a show."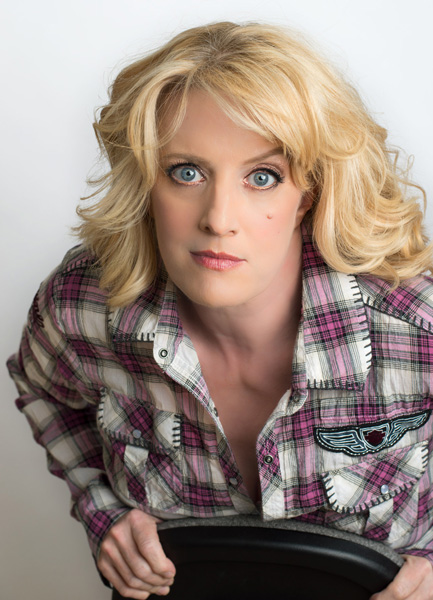 Now based in West Hollywood, Westenhoefer tours the United States regularly, sharing her unique brand of up front and relevant humor with audiences from Sacramento to Ann Arbor to New Hope. At the end of January, she did a two-night stint at the New Hope Winery and returned to the area with a show at Underground Arts in Philadelphia four weeks later. Even with all of the touring, New Jersey holds a special place in Westenhoefer's heart, a state she returns to perform in at least once a year.
"I love Asbury," she said. "If I had to move back east, that would be in the top two or three places I'd look. It feels like every time — I've been going there 25 years — every time I go, there's another little improvement and it keeps going up. You can't say that about any town right now. The most you can hope for is that your town is going to hold steady."
In staying with the relevance of news-making events, one thing making its way into Westenhoefer's shows is politics. With the White House up for grabs in November, the contest for the party nominations has been a hot topic, especially the platforms of top Republican contenders Ted Cruz and Donald Trump. The current political climate also feeds into Westenhoefer's roots as an activist.
"Getting Hillary elected because of all the causes I believe in is important to me," Westenhoefer said. "She's pro-choice, she's a feminist, and it's possible. Twenty years ago, we would have been calling someone like Ted Cruz out for the things he says and for the things he's voted for. Now we're celebrating marriage and snarking about Hillary vs. Bernie. He could very well be president. I try not to be political in my shows in the sense I don't want people to feel lectured at but one on one, I can be very political. In the 80s, Trump was sort of pro-gay. He had gay friends, he was pro-choice and what's amazing now, no one is having any trouble with the way he's changed to get attention and he's changed in a way that's backward. He got more votes and more attention by changing from a man being pro woman and pro-choice to be pro-life and it made him more well liked because he says what he believes. What? What's going on?
"While we're not paying attention and we're sitting around saying, 'It's alright; we can get married,' these people who are fundamentally against us as women, as queers, and the trans community, they're getting stronger, they're getting bigger and it's acceptable that someone who is bigoted against homosexuality is now on a school board. There's no one really calling it out anymore. The way the Republicans have been speaking, it wouldn't have been acceptable for us as a nation to hear 15 years ago. For example, people can still take your kids away from you if you're a homosexual parent. That's still happening. It's little baby steps and we're not paying attention and that's what I'm worried about. It's little, tiny things that as a country we're accepting of these people who spout the kind of bigotry they're spouting, we're all like, "Yeah, well … I'm worried there's no leaders for us."